Grab A Brand New Range Rover Velar with 1xbet Autumn Lottery
1xbet has introduced a promotion dubbed Autumn Lottery which will start on 25th October to 23rd November 2017. Players are expected to find a sports ball which is hidden within the website within 24 hours for the duration that the promo will run. Gamblers need to collect ten to thirty balls for the duration of the promotion which will earn them a lottery ticket and they can follow the draw on the offer page on 24th November 2017 at 18:00 (MSK).
The Autumn Lottery draw will be determined in three stages.
First Draw
A 1xbet review shows that the first draw will be open to clients who have found all the balls on a daily basis for the period of 30 days with one lucky winner going away with the top prize of a Range Rover Velar. Other top prices in this category include 1 iMac Pro, 2 MacBook Pro, 3 iPhone 7+, 5 iPhone 7 and 10 iPad Pro tablets.
Second Draw
The second draw will be for those clients who have found more than 20 balls for the duration of the promo. In this category, winners will be awarded bonus points instead of tangible prices. There will be five winners for 20,000 bonus points, ten for 10,000 bonus points and twenty winners for 5,000 points.
Third Draw
Clients with more than 10 balls will be entered in the third draw and awarded bonus points which are lower than those in the second draw. There will be fifty winners for 500 bonus points, hundred for 100 bonus points and 200 winners for 50 bonus points. For a player to be eligible for the 1xbet Autumn Lottery draw, the company's Terms & Conditions apply and must be adhered to accordingly.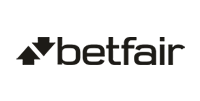 Terms & Conditions
Participation in the promo is free and clients need to register or log in to find the balls.
The promo will take place from 25th October to 24th November 2017.
Players need to place at least £5 or an odd of at least 1.8 to get a hint in finding the balls.
Players who find less than 10 balls will be exempted from the competition.
There will be a random selection of tickets to determine the winner of the various prices.
The promo is limited to one person per family, account, IP address and PC.
This offer incorporates only bets made with real money and not bonus funds or advance bets.
Visit 1xbet website for the full Terms & Conditions.