Win Big Prizes with 1xBet Big Game Promo
1xbet is renowned for offering its customers occasional unbeatable promotions. This time they have decided to come up with the Big Game 2018 promotion where players have a chance of walking away with big prizes. The prizes on offer include the latest Sony PlayStation 4, which comes bundled with FIFA 18, and the Samsung Galaxy S9+ and S9 phones. With the world cup just around the corner, you might be the lucky winner of the PlayStation. Even if you miss out on these big prizes, there also generous 1xBet bonus points and free games to be won.
The prizes on offer
1xbet will be giving 10 lucky winners the ultimate prize of a Sony PlayStation that comes with FIFA 18. Three second place winners will walk away with a Samsung Galaxy S9+, and 5 winners will win a Samsung Galaxy S9. There are also numerous bonus points on offer. 10 winners will be rewarded with 10,000 bonus points, 20 winners will get 5,000, 30 winners will receive 2,000 points, 50 winners will get 1,000 points and 100 winners will be rewarded with 500 bonus points. In addition, 1xbet will reward 1000 winners a chance to play free games such as Wheel of fortune, 1xChest, 1xLottery, 1xMemory and 1xSafe.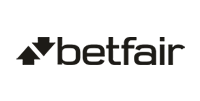 Terms & Conditions of the Promotion
To be eligible for a ticket to participate in this promotion, players are required to at least stake £2 on 1xgames. However, some games such as PF Dice, PF Roulette and Pachinko are not eligible for this promotion. The promotion starts on 8th May 2018 and ends on 12th June 2018. Participation is free and there is no limitation on the number of tickets a player can claim. In fact, 1xbet encourages players to get as many tickets as possible to increase their chances of winning since the draw will be random.