A New iPhone X and 500 Free Spins Up For Grabs Everyday with 1xBet Day X Promo
1xBet is giving away 33 iPhone Xs in their Day X promotion. To enter the competition, all one has to do is to bet at least 2 EUR and play their favourite 1X games, which gives them a ticket to stand a chance of winning an iPhone X or free spins. 1xBet will randomly select lottery winners every day, with one winner walking away with an iPhone X and 100 winners receiving 500 free spins of the Lucky Wheel. In this 1xBet review we look at the terms and conditions and how you can maximize your chances at winning in this promo.
How can I increase my chances of winning?
The promotion is tailored in such a way that the larger one stakes, the more tickets they get to play their favourite 1xGames, and thus the more chances of winning. The minimum amount one can stake to enter the competition is 2 EUR, which guarantees one ticket. 15 EUR will guarantee 3 tickets, while 37 EUR will guarantee 10 tickets and so on. If you stake over 1,454 EUR, you will get 1,000 tickets to stake on your favourite 1xGames.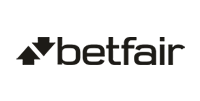 What are the terms and conditions?
All one is required to do is to register or log in to the website if already registered to participate. There is no participation fee and only registered customers can take part in the offer. The competition will run from 3rd November to 5th December. There is no limit to the number of tickets you can have and when you stake at least 2 EUR, your free lottery tickets will be automatically credited to your account. The offer is however limited to a number of games, which may differ from the desktop and pc version. 1xGames such as Pachinko, PF Poker Light, Roulette and PF Dice are not included in the offer.