1XBET EL CLASICO PROMOTION – Win A Trip and Tickets For The GAME
How to play
Players will be required to place accumulator bets for at least two matches from 10-29th of March 2017. The cumulative odds for both matches should not be less than 2 and should only consist of win bets. Accumulator bets of all Real Madrid supporters will be W1 while all Barcelona supporters will be W2. Once a player places a stake of 2 EUR and above he/she will receive a lottery ticket for the prize draw. The team with a higher number of 1xBet tickets by 30th March will be announced the winner and all its players will be entered into a draw. The more money you stake the more tickets you get.
2 EUR- 1 ticket
5 EUR-5 tickets
9 EUR-10 tickets
17 EUR-15 tickets
49 EUR- 40 tickets
81 EUR- 80 tickets
162 EUR- 300 tickets
324 EUR- 500 tickets
486 EUR- 1000 tickets
810 EUR- 1500 tickets
Prizes
The prizes awarded for the El Clasico promotion include:
Main prize- A trip to El Clasico for 5 people. This package will include meals, flights, accommodation at a five-star hotel, match tickets and a visit to the museum of the winning team.
2nd place- A trip to El Clasico for two people. They will be accommodated in a five-star restaurant for seven days and will receive tickets to the match. Flights will be catered for.
3rd place- A trip to either Barcelona or Madrid for 2 people. This package will cover flights, accommodation for 2 nights and tickets to the museum of the winning team.
Consolation prizes- consolation prizes include:
10,000 bonus points (10 winners)
5000 bonus points (20 winners)
2000 bonus points (30 winners)
1000 bonus points (50 winners)
500 bonus points (100 winners)
200 bonus points (200 winners)
100 bonus points (300 winners)
50 bonus points (400 winners)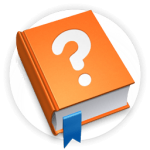 Terms and conditions
Players must be registered and can only win one prize. The stakes placed on the accumulators must have cumulative odds of 2 or higher over 2 matches or more and should be either W1 or W2. The lottery tickets will be credited from the user's account. 1xBet reserves the right to alter any aspect of this promotion. Winners of main prizes are not eligible for the consolation prizes.