Join In The 2018 Winter Olympic Games Spirit With The Newest Promo From 1xBet
1xBet are currently running a 1xBet bonus that lets players win a Grand Cherokee SRT and other prizes like flat-screen TVs and smartphones. All customers that want to take advantage of this lottery need to do is be a registered member and deposit over £7 to qualify for the lottery tickets. If you are not already a member of 1xBet you can sign up to them using your desktop or mobile device.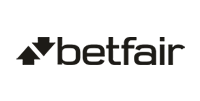 How Do I Get The 1xBet Olympic Bonus?
To get the 1xBet bonus you need to be a registered member of 1xBet. You can register to take part and also get any welcome bonuses or offers that are running at the time. From the 9th of February 2018 to the 25th of February 2018, any customers that deposit more than £7 will be automatically awarded lottery tickets. There is no limit on the number of lottery tickets you can get awarded or the number of bonus points you can accrue. The lottery tickets will be automatically credited and can be found in your 'My Account' section.
Once you have spent the offer period collecting bonus points the lottery will be drawn by 1xBet on the 26th February 2018 at 18.00 GMT. Each different number of points has a different number of winners.
10,000 bonus points (10 winners)

5,000 bonus points (20 winners)

2,000 bonus points (30 winners)

1,000 bonus points (40 winners)

500 bonus points (50 winners)

200 bonus points (100 winners)

100 bonus points (200 winners)

50 bonus points (300 winners)
What Are The Prizes For The 1xBet Olympic Games Lottery?
The prizes for the 1xBet bonus start small with a number of iPhone Xs being given away and go up to the main prize which is a Grand Cherokee SRT. There are also a number of LG flat screen TVs to be given away.
What Are The Terms And Conditions Of The 1xBet Olympic Olympic Games Lottery Promo?
The full terms and conditions of any bonus at 1XBet can be found on the promotions page but the main ones for this offer are:
At least £7 GBP must be deposited for customers to be eligible

Winners of the main prize are not eligible for any other prizes

Only registered customers can take part

The offer is only available to one person per IP address