Your Chance To Win A Supercar With 1xBet Serie A 2017/18 Promotion
1xBet has recently entered an official partnership with Serie A, Italy's official football league. As a result, the former has become the championship's International Presenting Partner for the current season. To celebrate that, the site is offering multiple prizes, that include a supercar, to its members. This 1xBet review will focus on the different aspects of this offer.
How does it work?
1xBet's members are offered the chance to win a variety of prizes on the platform. All it takes to be eligible for those is to bet on Serie A games. In fact, the site distributes 1 ticket to punters each time they wager at least £8 on the Italian championship. These will be useful for the prize draw that will take place at the end of the season. It is worth noting that the law of diminishing returns does not apply to that offer. The more a member bets, the cheaper the tickets get and the more chances he has of winning the grand prize. For example, it does not take £24, but £15 to receive 3 tickets, and so on.
What are the prizes?
Insofar as the various gifts are concerned, they are all very different in nature. For instance, the prize that each and every punter will be longing for is a luxury car. Actually, there is a Maserati Quattroporte S at stake at the end of the season. In addition, it will be possible to win a MacBook Pro too. There are also 10 Samsung Galaxy S8 in addition to 1 million bonus points that will be shared by 1000 members. In other words, they will receive 1000 points each. Furthermore, there are other prizes that can possibly be won during each round of the Serie A. At the end of each matchday, 1000 tickets will be selected arbitrarily and the winners will receive 500 bonus points.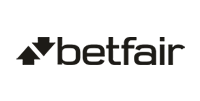 Terms & Conditions
The most important thing to note is that gamblers have until the 19th May 2018 to obtain their tickets. As a further matter, there are no limits on the number of tickets that can be obtained. In case a match is deferred to a later date (more than 2 days after the initial date), the bet will be refunded. Last but not least, only one person per IP address can receive the offer.