Win a Trip to Las Vegas or Grab a New iPhone with 1xbet Boxing Promotion
How to take part?
1xbet has given punters the opportunity to participate in one of the best promotions amongst fellow bookmakers.
All you have to do to be eligible for a reward is placing a bet on Linares and Lomachenko fight, which is scheduled for 12/5/2018 in Las Vegas. Each stake of 6 GBP or more will give you lottery tickets for the prize draw and the chance to win exciting gifts.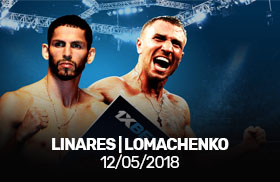 What are the prizes?
Prizes will be given after the fight is over to randomly selected winners.
1st place: 10 day trip to Las Vegas for 4 persons. The package includes: 5* hotel accommodation for 10 nights, meals, return flight to Las Vegas.
2nd place: iPhone X (2 winners)
3rd place: iPhone 8+ (3 winners)
4th place: iPhone 8 (4 winners)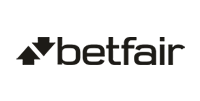 But that's not all, there are many bonus points up for grabs as well:
10,000 bonus points (5 winners)

5,000 bonus points (10 winners)

2,000 bonus points (20 winners)

1,000 bonus points (30 winners)

500 bonus points (50 winners)

200 bonus points (100 winners)

100 bonus points (200 winners)

50 bonus points (300 winners)
How to take advantage of the offer?
The 1xBet bonus for getting lottery tickets is proportional to your stake. The larger the stake, the more tickets you get. Take a look below to check amounts that will bring you the most profit.
6 GBP – 1 ticket

12 GBP – 3 tickets

29 GBP – 10 tickets

58 GBP – 25 tickets

116 GBP – 60 tickets

174 GBP – 90 tickets

289 GBP – 160 tickets

578 GBP – 350 tickets

867 GBP – 600 tickets

Over 1,156 GBP – 1000 tickets
Terms and Conditions
Register or log in to 1xBet to take part. Participation is free.

The offer is available from 21 April to 12 May 2018.

You can place as many bets as you like to receive an unlimited number of tickets.

Free lottery tickets will be automatically credited for bets placed on the Lomachenko vs Linares fight.

Winning tickets will be selected at random.

Bonus points will be automatically awarded to the winning ticket holders.

The prize draw will be held at 18:00 (UTC+3) on 13 May 2018 on the offer page. Bets placed on the relevant fight will be included in the draw.

Winners of the main prizes are not eligible for any other prizes.

1xBet reserves the right to cancel or recall this offer or to change any provision thereof at any time without notification or explanation.

Only registered customers can take part in the offer.

This offer is available to only one person per family, and only one IP address, PC, and account can be used.

Bets using bonus funds will not be included.